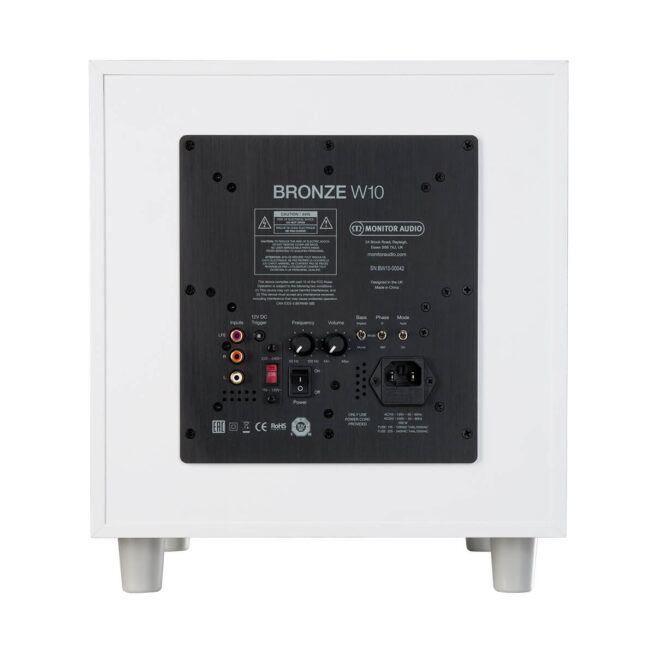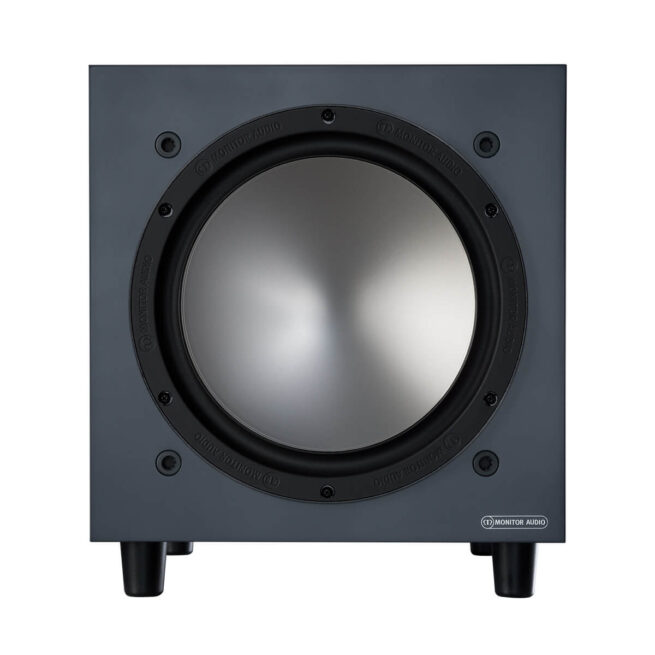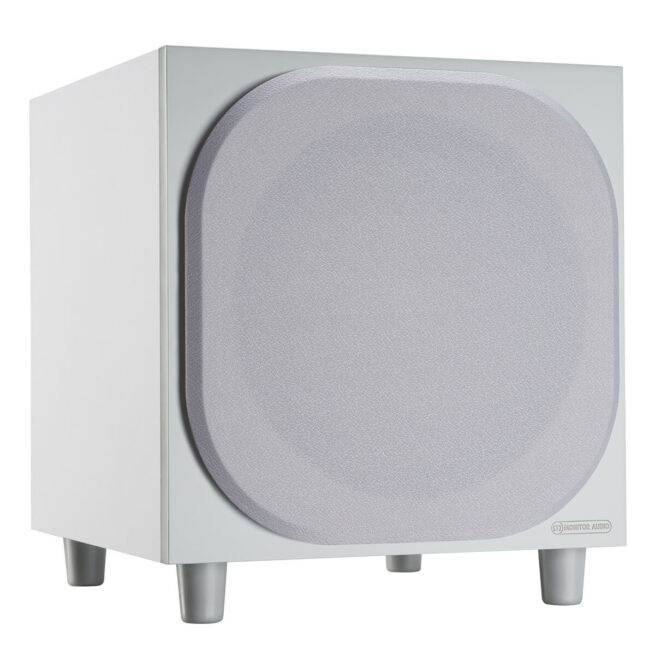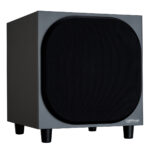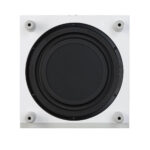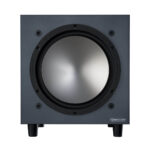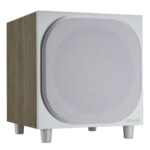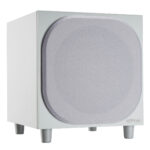 Monitor Audio BRONZE W10 Subwoofer
100% brand new original products
Official manufacturer's warranty valid in India
Price includes GST & Shipping
Check for EMI & Pay on Delivery Options
Country of Origin: United Kingdom
Color: Urban Grey/White/Black/Walnut
Warranty: 1 Years
26
people are viewing this right now
Description
Monitor Audio BRONZE W10 Subwoofer
If you have an irrevocable inclination towards deep and refined bass notes, the Monitor Audio Bronze W10 should be an absolutely must-have addition to your speaker set-up as every soundscape is effortlessly reinforced by Monitor's aesthetically crafted subwoofer.
Packs More Punch and Precision
The Monitor Audio Bronze W10's long-throw 10″ C-CAM subwoofer driver combines with the 10″ auxiliary bass radiator to enhance a sense of remarkable realism to any performance. Monitor Audio's engineers have acoustically improved the driver and bass radiator by attenuating the moving masses and tuning the compliances in the system to level up the transient response – kick drums and blasts now have much more punch and precision. Reduced moving mass and improved rubber feet enables a direct transmission of more energy into the room rather than being lost through mechanical vibrations through the floor and walls.
Key Features
Audiophile-grade subwoofer from Monitor Audio
Long-throw 10" (250 mm) driver featuring 'dished' C-CAM
10" (250 mm) flat panel Auxiliary Bass Radiator (ABR) positioned underneath the unit
Class D amplifier with high current Switch Mode Power Supply (SMPSU)
Technical Specs
Technical details
System Format
Long-throw 10" driver featuring 'dished' C-CAM cone. 10" flat panel ABR (Auxiliary Bass Radiator).
18 mm M.D.F. internally braced construction
Lower Frequency Limit
-3 dB @ 33 Hz / -10 dB @ 28 Hz (Free Field) Default preset: Music, -3 dB @ 29 Hz / -10 dB @ 25 Hz (In Room)
Upper Frequency Limit
-6 dB @ 150 Hz
Drive Unit Complement
1 x 250 mm (10") C-CAM subwoofer driver featuring a 2" long throw voice coil
Linear Driver Excursion
17 mm peak to peak
Amplifier Output
220 W
Amplifier Classification
Class D with high current Switch mode power supply (SMPSU)
Phase Control
0 Degrees & 180 Degree pure Invert
Low Pass Filter Alignment
4th order (24 dB/Octave), from 50 Hz to 120 Hz
Equalisation DSP
3 pre-set modes: Music, Movie, Impact
Auto Sensing
Line Level >3mV. Auto Standby feature after 20 mins
Audio Input/Outputs
LFE unbalanced input RCA
Stereo unbalanced inputs RCA
Input Impedance
20 kOhms input impedance
12 V Trigger
3.5 mm mono mini-jack. 6 V threshold
Electrical Certifications
CE / CB / ETL / Fcc / CCC / ErP (Energy saving compliant)
Mains Input Voltage
110 – 120 Vac 50 – 60 Hz / 220 – 240 Vac 50 – 60 Hz (Manually selected)
Power Consumption
Maximum 300 W, Standby <0.5 W (ErP compliance)
Fuse Type
20 mm T4AL 250 VAC
External Dimensions (Including Amp, Drivers and Terminals (H x W x D))
321 x 321 x 364 mm (125/8 x 125/8 x 145/16")
External Dimensions (Including Amp, Drivers, Terminals and Feet (H x W x D))
366.5 x 321 x 364 mm (147/16 x 125/8 x 145/16")
Weight (unpacked)
13.4 kg (29 lb 9 oz)
Sold As
Single Unit
There are no question found.
Setup
Setting up your system is fairly simple. You can follow the instructions in the video below or navigate through the product manual available at the bottom of this page. If you still face issues, feel free to connect with our expert team on chat or call.