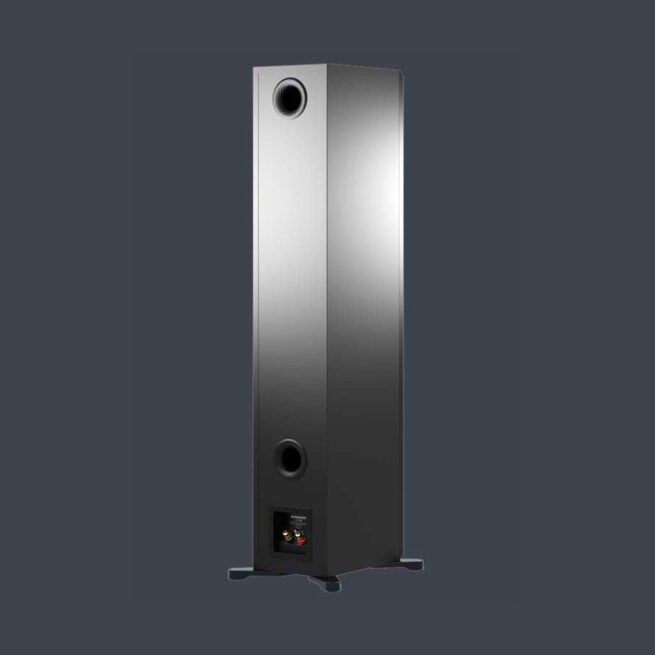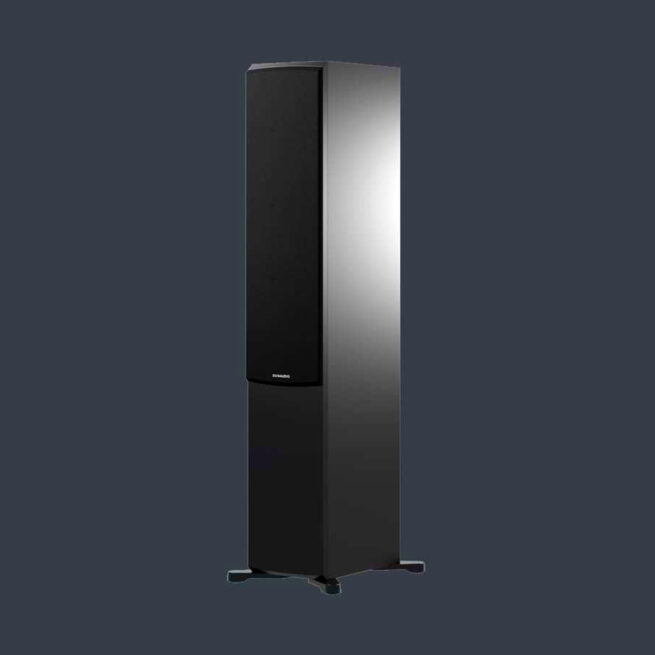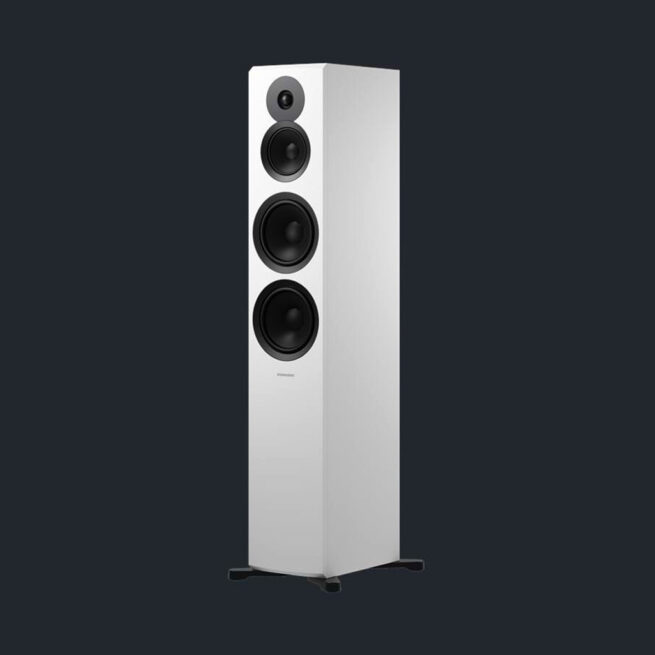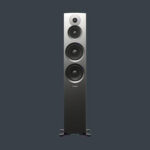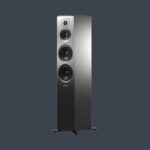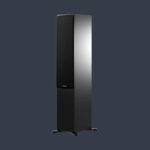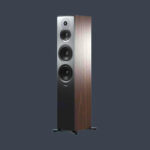 Dynaudio Emit 50 Floorstanding Speakers (Pair)
100% brand new original products
Official manufacturer's warranty valid in India
Price includes GST & Shipping
Check for EMI & Pay on Delivery Options
Country of Origin: Denmark
Color: Black / White / Walnut
Warranty: 1 Year
Dispatch Time  1-2 Business Days
21
people are viewing this right now
Description
Whether you want to build a dynamic stereo system, or really give your multi-channel films and music Blu-rays a boost in a medium to a large room, the Dynaudio Emit 50 has you covered. A pair of big floor-standing speakers makes a statement. With Emit 50, you can make that statement without burning a big hole in your pocket. Its audiophile-grade technology and tuning deliver room-filling hi-fi performance at a price level open even to those making their first foray into high-end sound. Emit 50 delivers a level of power and finesse that, honestly, you could pay double the price for elsewhere. But why would you? Its twin 18cm woofers, 15cm midrange driver and 28mm soft-dome Cerotar tweeter are each dedicated to producing the clearest possible performance – at awe-striking theatre-level volume.
Woofers That are Unlike Any Other
Dynaudio Emit 50's woofers dig deep. The two 18cm units (the same type used in Emit 20) use trickle-down technology from our high-end Evoke, Contour I and Confidence families to deliver astonishing low-frequency performance, well above the previous Emit range. It means the speaker can dig truly deep into the bass (-3dB at 33Hz, which equals Contour 60i and Confidence 60, if you're into numbers), but allows us to keep the cabinet at a size that still fits your living room.
The one-piece cones are made from Dynaudio's own in-house-formulated MSP (Magnesium Silicate Polymer) material, complete with an integrated dust-cap. Making drivers from one piece of material, rather than sticking on a separate piece, gives the playing surface a much better connection to the voice-coil behind it. And that means better control over their movement: less unwanted distortion and resonance, and more fine detail – even in the lowest notes.
Unlike the other speakers in the series, Emit 50's woofers use copper voice coils. That's because they don't need to be quite as sprightly as they would when also handling midrange duties (as on Emit 20). So, we've used heavier copper for more outright punch. That's intensified by the dual-stacked magnet system, which is optimised to direct its energy directly into the voice coil.

Dedicated Mid-range Driver Ensures Speed and Precision
The midrange driver is a different beast. Exclusive to Emit 50, it's derived from the version that's been used in the Evoke range – which, in turn, came directly from the high-end Contour series. It has the power-packed ferrite ceramic magnet, a short version of the 38mm-diameter aluminium voice-coil (specifically optimised for midrange performance), and a lightweight surround. It's meticulously designed for speed and precision: exactly what you require for reproducing nuanced vocals, orchestral strings and wind instruments, and more.
Sweet High Frequencies
Emit 50's Cerotar tweeter is the same as you'll find in the Evoke family. It's a ground-up design that uses key technologies developed for our award-winning Special Forty anniversary speaker, plus Confidence and even our Core range of professional studio reference monitors. Our engineers are really proud of it, and rightly so.
Cerotar's 28mm coated fabric soft-dome diaphragm sits on top of another Dynaudio innovation: the Hexis. This ingenious dimpled inner dome is placed close enough behind the fabric to stop unwanted resonance reflecting back to the rear of the playing surface. It keeps the frequency response smooth for cleaner, sweeter treble – and more detail in your music.
The tweeter is boosted by a powerful Ferrite strontium carbonate ceramic magnet to give it more sensitivity. That translates to your ears as a more authentic performance – you hear what you're meant to hear, so you never miss out on any nuances. And because it's so natural, it also attenuates fatigue – so you can listen for longer.

Clever Crossover Design to Ensure an Uncompromising Performance
Emit 50's crossover is a hybrid design. There's a traditional Dynaudio first-order circuit for the tweeter, a second-order design for the midrange driver, and a fourth-order topology for the woofers. Sure, they could've just created a single design to cover them all – but that would mean compromising performance, which is something Dynaudio's engineers won't settle for.

Key Features
Audiophile-grade floorstanding speaker from Dynaudio
Designed and engineered in Denmark
Cerotar tweeter
Clean and simple
2 X Bass reflex rear double flared port
Timbre-matched with other speakers in the Dynaudio Emit series
Technical Specs
Technical details

Sensitivity:
86dB (2.83V/1m)
IEC power handling:
240 watt
Impedance:
4 Ω
Frequency response (± 3 dB):
33 Hz - 25kHz (-6dB 28 Hz - 35 Khz)
Box principle:
2 X Bass reflex rear double flared port
Crossover:
3-way
Crossover frequency:
540/4400Hz
Crossover topology:
1st order tweeter 2nd order midrange, 4th order woofer
Woofer:
2 X 18 cm MSP
Midrange:
15cm MSP
Tweeter:
Cerotar soft dome with Hexis
Weight:
25.96 kg / 57.2 lb
Dimensions (W x H x D):
205 X 1140 X 311,5 mm
8.1 X 44.9 X 12.3 in
Dimensions with feet/grille (W x H x D):
302,2 X 1186,5 X 376 mm
11.9 X 46.7 X 14.8 in
DYNAUDIO

Dynaudio
 is a Danish 
loudspeaker
 maker, founded in 1977. Dynaudio builds speakers using only their own drivers. Dynaudio has a subsidiary called 
Dynaudio Acoustics
 that focuses on professional 
studio
monitor loudspeakers. Dynaudio speakers are installed in more than ten thousand recording studios worldwide and have been chosen as reference monitors by BBC Radio & Music.
There are no question found.
Setup
Setting up your system is fairly simple. You can follow the instructions in the video below or navigate through the product manual available at the bottom of this page. If you still face issues, feel free to connect with our expert team on chat or call.
Setup Video Link