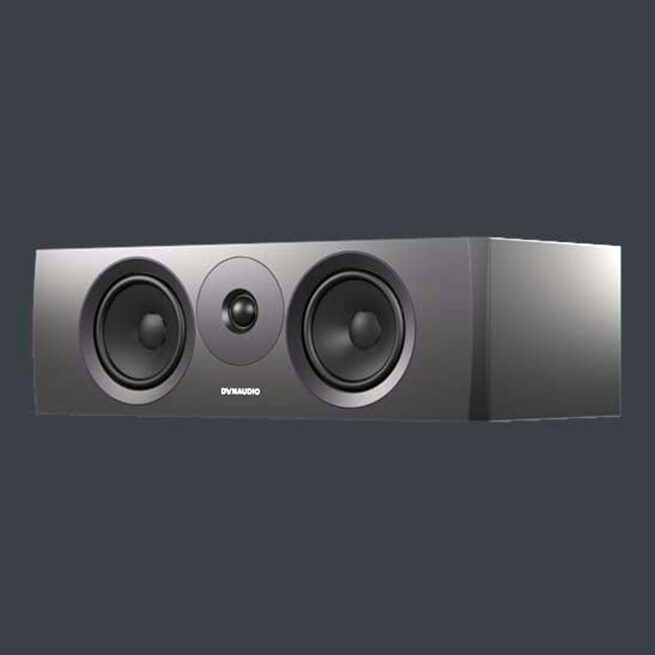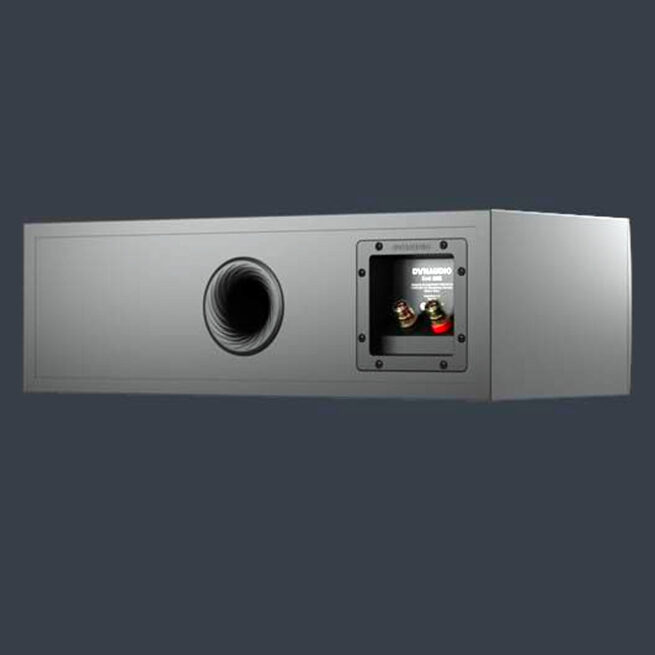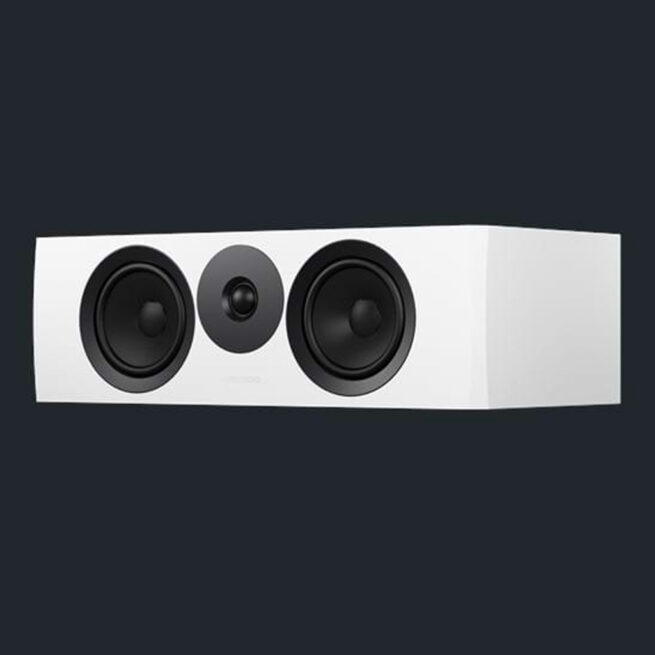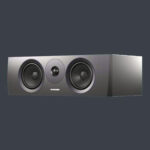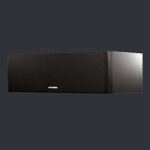 Dynaudio Emit 25C Centre Channel Speaker
100% brand new original products
Official manufacturer's warranty valid in India
Price includes GST & Shipping
Check for EMI & Pay on Delivery Options
Country of Origin: Denmark
Color: Black / White / Walnut
Warranty: 1 Year
Dispatch Time  1-2 Business Days

20
people are viewing this right now
Description
It's been said that the soundtrack is up to 80 per cent of the movie-going experience. And the centre speaker is the most crucial part of that. Say 'hej' to Emit 25C.
It could be argued that the centre channel is the most important part of any surround-sound system. It's where the lion's share of dialogue comes from in a movie, and it's where the focal point of the music often comes from in a multi-channel mix. It's crucial to get it right.
Dynaudio Emit 25C gets it right.
It's essentially an Emit 30, turned on its side, with the mid/bass drivers placed either other side of the tweeter. The drivers are the same; the crossover is the same, with a different box and port-tuning. But that's not doing it a disservice; quite the opposite. It means you get total consistency between the centre speaker and the two flanking it (whether those are Emit 10s, 20s, 30s or even 50s), along with any others you place around your listening position.
High-quality mid/bass drivers
Dynaudio Emit 25C uses the same 14cm MSP woofers as Emit 10 and Emit 30. MSP stands for Magnesium Silicate Polymer. It's a material Dynaudio developed decades ago, and have been refining ever since for use in all their most legendary speakers (including Confidence, Contour, Heritage Special and many more). MSP provides exactly the right combination of lightness, stiffness and damping to reproduce your material with all the detail the artist wants you to hear. Each cone is made in one piece, with an integrated dust-cap. The 'balance ribs' you'll see in the centre are bonded directly to the voice-coil, so the whole mechanism moves as one piece – bringing with it immense control and detail over its sound.
The voice-coils themselves are made from lightweight aluminium wire, clad in a thin layer of copper. Dynaudio have used aluminium on the two-layer glass-fibre former because its weight doesn't impede the driver's movement. The copper layer means it can take more advantage of the magnetic energy generated by the dual-stacked ferrite magnet system. It magnifies that flux energy for more power – without sacrificing fleet-footed dynamics.
Top-end performance
Emit 25C has a high-performance Cerotar tweeter, along with all other Emit speakers – and the award-winning Evoke family. It's based on the renowned Esotar Forty tweeter found in their Special Forty anniversary speaker, and features innovative technology that reduces unwanted resonance and optimises airflow. As with Evoke, Confidence and Contour i (among others), it also has a secret innovation: the Hexis. This is a small dimpled inner dome that reduces reflections to the back of the playing surface. You'll hear its effect in the form of incredible detail resolution: sweet, smooth treble that doesn't fatigue your ears – even during a long listening session.
Danish cabinet design
Emit 25C is available in three custom laminate finishes: Black, White and Walnut. They're designed to complement each other, and blend seamlessly into your living room. That's especially important for a centre channel, where (as much as they hate to say it), you should be spending more time looking at the picture above it than the speaker itself.
Emit 25C is the lynchpin of your home cinema speaker system. Power, control and finesse, rolled into one compact unit.
Key Features
Please download the brochure for more information.
Technical Specs
Technical Details

Sensitivity:
87dB (2.83V/1m)
IEC power handling:
180 watt
Impedance:
4 Ω
Frequency response (± 3 dB):
53Hz - 25kHz (-6 dB 46 Hz - 35 Khz)
Box principle:
Bass reflex rear double flared port
Crossover:
2.5-way
Crossover frequency:
1000/3500Hz
Crossover topology:
1ST order tweeter / 2nd order woofer
Woofer:
14 cm MSP
Midrange:
14 cm MSP
Tweeter:
Cerotar soft dome with Hexis
Weight:
10.98 Kg / 24.2 lb
Dimensions (W x H x D):
550 X 170,1 X 271,5 mm
21.7 X 6.7 X 10.7 in
Dimensions with feet/grille (W x H x D):
550 X 170,1 X 284,5 mm
21.7 X 6.7 X 11.2 in
DYNAUDIO

Dynaudio
 is a Danish 
loudspeaker
 maker, founded in 1977. Dynaudio builds speakers using only their own drivers. Dynaudio has a subsidiary called 
Dynaudio Acoustics
 that focuses on professional 
studio
monitor loudspeakers. Dynaudio speakers are installed in more than ten thousand recording studios worldwide and have been chosen as reference monitors by BBC Radio & Music.
There are no question found.
Setup
Setting up your system is fairly simple. You can follow the instructions in the video below or navigate through the product manual available at the bottom of this page. If you still face issues, feel free to connect with our expert team on chat or call.