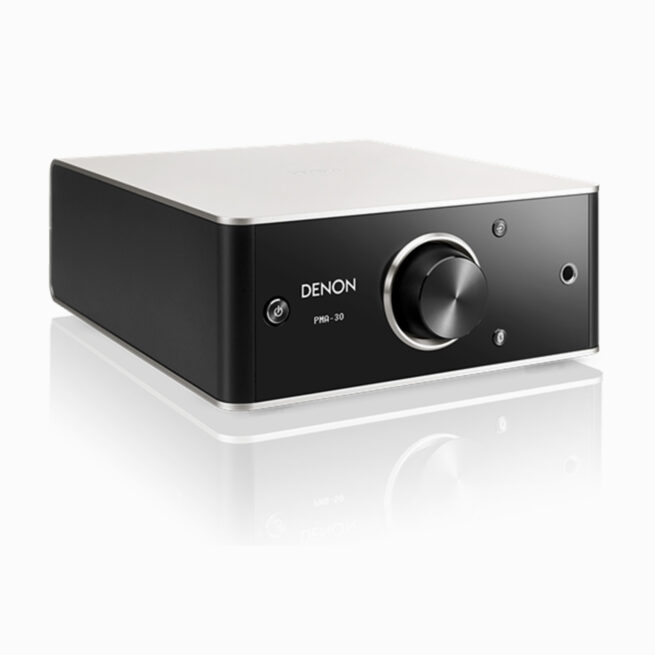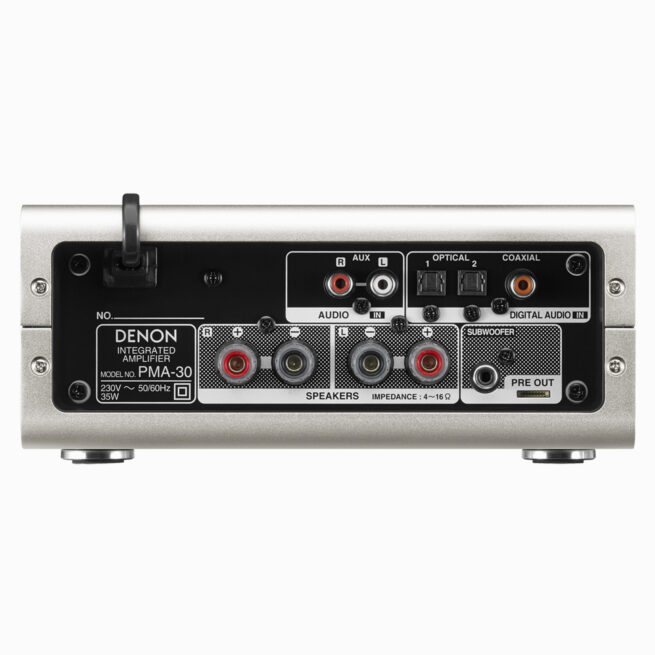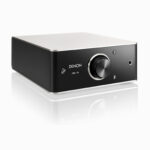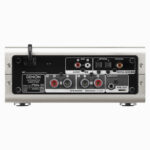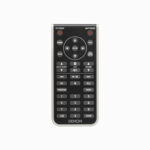 Denon PMA-30 Compact Digital Integrated Stereo Amplifier
100% brand new original products
Official manufacturer's warranty valid in India
Price includes GST & Shipping
Check for EMI & Pay on Delivery Options
Country of Origin: Japan
Color: Black
Warranty: 1 Years
26
people are viewing this right now
Out of stock
Description
Denon PMA-30 Compact Digital Integrated Stereo Amplifier
For more than a century, Denon has been very meticulous about engineering the perfect sound – that's why, in the early years, Denon called their Hi-Fi products "precision audio components". And their approach hasn't changed since it all boils down to performance. Factoring this, Denon decided that, though the contemporary products should be compact, and with remarkably sleek styling, they should be true high fidelity components. In nutshell, they should be totally Denon. Introducing the Denon Design Series: Real Hi-Fi For Today's Lifestyles.
Engage in superior audio fidelity from a compact, stylish design. The Denon PMA-30 replaces your standard component amplifier and offers modern connectivity. Enjoy listening to your favourite music from your portable device via wireless Bluetooth connectivity. For optimum wireless audio fidelity the PMA-30 features Qualcomm apt-X Low Latency decoding that delivers CD-quality sound. There are multiple digital inputs for compatibility with digital audio sources like a set-top-box or TV, along with an analog stereo input for legacy analog sources. The PMA-30 is rated at 40 watts per channel into 4 ohms, for compatibility with the widest range of speaker types. The deluxe styling is sized to fit just about anywhere, and it can be positioned horizontally as well as vertically. Add the DCD-50 matching CD Player, and you have the ideal-fit stereo system for your contemporary living room.
Fully Digital Processing Since the Denon PMA-30 employs has a digital input type Class D amplifier, when playing back a digital source, it is possible to perform all processing from input to output in the digital domain. This makes it possible to eliminate the influence of external noise which becomes a problem with analogue amplifiers, delivering a broad soundstage with excellent transparency and resolution.
Bespoke Hi-Fi components are taken from Denon's high-end "NE series"
Denon has employed a large number of audio electrolytic capacitors, resistors, film capacitors that are also used in the "NE series", a new generation of Denon's renowned Hi-Fi components. These optimum parts were selected by the lead sound engineer only after repeated auditions. To further refine sound quality, Denon introduced custom parts developed in collaboration with electrolytic capacitors parts manufacturers.
Powerful and Detailed Sound The advanced amplifier section delivers amazing sound from a compact form factor, thanks to Denon's unique HiFi engineering technologies. The full digital amplifier system delivers superior audio fidelity along with high amplifier efficiency at 40W into 4 ohms. The premium-grade multi-way speaker connectors let you connect speaker cables via bare wire, pin connectors as well as banana plug connectors.
Master Clock Design Making use of an advanced Adopt master clock design that employs a digital audio interface, the PMA-30 offers ultra-low jitter. By precisely synchronizing each digital circuit with the high-quality master clock, the finest audio reproduction with reduced jitter is realized.
Key Features
Powerful BTL configuration Class D amplifier
Fully digital processing
Advanced master clock design
High-quality headphone amplifier
Bluetooth compatible (aptX Low Latency / AAC / SBC compatible)
Superbly finished aluminium panels
Landscape or portrait orientation
Technical Specs
Technical Details
Number of power amps
2
Power output
40 W + 40 W (4 ohms, 1 kHz, T.H.D. 0.7 %)
Speaker impedance
4 - 16 ohms
Sample Rate digital In
PCM 192/24
DAC Master Clock Design
x 1
Dual Clock (44.1/48)
x 1
Compatible Bluetooth profiles
A2DP/AVRCP
Supported codecs
aptX low latency/AAC/SBC
Multi-pairing

Multi point

8

3

Ports IN
Digital Optical : x 2 Digital Coaxial : x 1 AUX in : x 1
OUT
Subwoofer pre out : x 1 Speaker output terminals : x 2 Headphones : x 1
Power supply
AC 230 V, 50 Hz
Power consumption
35 W (Standby 0.2 W)
Dimensions (W x H x D)
200 x 86 x 240 mm
Weight :
2.7 kg
There are no question found.
Setup
Setting up your system is fairly simple. You can follow the instructions in the video below or navigate through the product manual available at the bottom of this page. If you still face issues, feel free to connect with our expert team on chat or call.