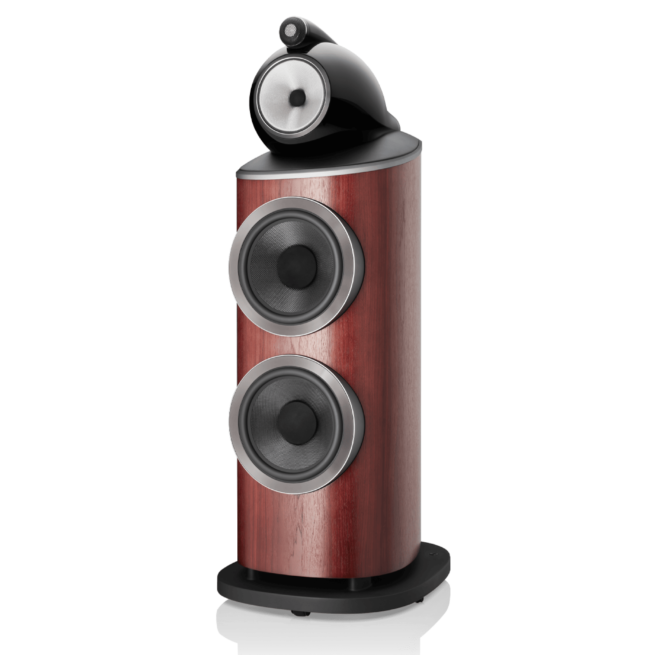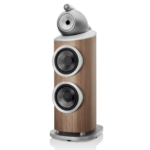 Bowers & Wilkins 801 D4 Floor standing loudspeaker (Pair)
100% brand new original products
Official manufacturer's warranty valid in India
Price includes GST & Shipping
Check for EMI & Pay on Delivery Options
Country of Origin: United Kingdom
Color: Gloss Black / White / Satin Rosenut / Satin Walnut
Warranty: 1 Year
26
people are viewing this right now
Description
This is not just another speaker range. Each new generation of 800 Series Diamond is a landmark event for Bowers & Wilkins. This is the benchmark, their icon; the most cutting-edge range of loudspeakers they know how to make. For B&W, the 800 Series Diamond is everything they know, and everything they are. The loudspeaker that sets the standard other high-end designs will be judged by for years to come. Endowed with every new technology the 800 Series Diamond™ has to offer, the reference-quality 801 D4 is an instant icon. Bowers & Wilkins 801 D4 is B&W's flagship and the most dynamic model in the new 800 Series Diamond range. Its unparalleled design comprises all the advanced technologies in their purest, most optimised form alongside crossover components of the highest quality. Do you want the B&W reference loudspeaker? This is the best answer to your question.
40 Years of Excellence That Has Built a Cult Following Innovation.
Bowers & Wilkins 801 D4 is defined by it. In each of its incarnations over the decades, 801 has always been the most breakthrough loudspeaker that B&W knows to make at that particular point in time, a display of all their cutting-edge technologies and most original thinking. No wonder it has gained such a cult following.
The Ultimate Matrix
Matrix bracing uses interlocking panels to reinforce loudspeaker cabinet walls in all directions internally, reducing resonance and creating a more credible soundstage. The Matrix assembly in 801 D4 is B&W's best yet, upgraded with extensive aluminium bracing to reinforce key stress points.
All-Aluminium Turbine Head Cuts Out Any Undesired Resonances
All-aluminium Turbine Head The all-aluminium Turbine Head houses the Continuum™ midrange cone in a stiff and critically damped enclosure to cut out unwanted resonances. At the same time, it's decoupled from both the bass enclosure and the tweeter body. The outcome? The most realistic midrange sound yet.
Biometric Suspension
Sometimes, making a big difference takes unconventional thinking. B&W's new Biomimetic Suspension revolutionises midrange performance by significantly attenuating the unwanted air pressure and colouration that a traditional fabric spider can generate. The outcome? Midrange transparency that's truly incredible.
Key Features
Diamond tweeter
Solid body Tweeter-on-Top
Continuum cone FST™
Anti-Resonance plug
Biomimetic Suspension
Turbine Head
Matrix™
Aerofoil cone bass units
Flowport™
Technical Specs
Technical Details
Technical Features
Diamond tweeter
Solid body Tweeter-on-Top
Continuum™ cone FST
Anti-Resonance plug
Biomimetic Suspension
Turbine™ Head
Matrix™
Aerofoil™ cone bass units
Flowport
Description
3-way vented-box system
Drive units
1x ø25mm (1in) Diamond dome high-frequency
1x ø150mm (6in) Continuum cone FST midrange
2x ø250mm (10in) Aerofoil cone bass units
Frequency Range
13Hz to 35kHz
Frequency response
15Hz to 28kHz (+/-3dB from reference axis)
Sensitivity
90dB (on axis at 2.83Vrms at 1m)
Harmonic distortion
2nd and 3rd harmonics (90dB,1m on axis)
<1% 30Hz – 20kHz <0.3% 100Hz – 20kHz
Nominal impedance
8Ω (minimum 3.0Ω)
Recommended amplifier power
50W – 1000W into 8Ω on unclipped programme
Max recommended cable impedance
0.1Ω
Cabinet finishes
Gloss Black
White
Satin Rosenut
Satin Walnut
Grille finishes
Black
Grey
Black
Grey
There are no question found.
Setup
Setting up your system is fairly simple. You can follow the instructions in the video below or navigate through the product manual available at the bottom of this page. If you still face issues, feel free to connect with our expert team on chat or call.