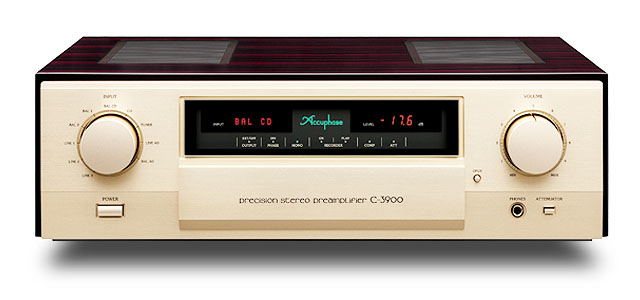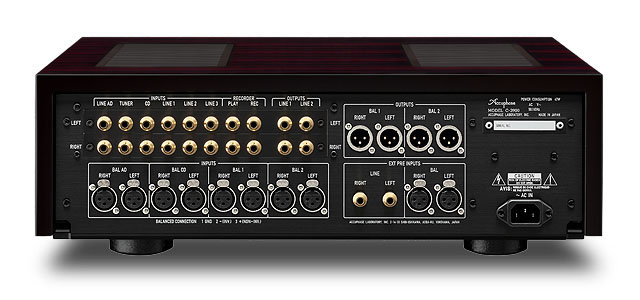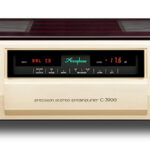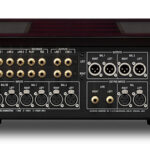 Accuphase C-3900 Precision Stereo Preamplifier
100% brand new original products
Official manufacturer's warranty valid in India
Price includes GST & Shipping
Check for EMI & Pay on Delivery Options
Country of Origin: Japan
Color: Gold
Warranty: 1 Years
28
people are viewing this right now
Out of stock

Guaranteed safe & secure checkout
Description
Accuphase C-3900 Precision Stereo Preamplifier
To celebrate the 50th anniversary of Accuphase's founding, the development of a new flagship model to include the entire wealth of the company's experience was initiated. Now, after five years, the work has finally culminated. The C-3900 embodies an uncompromising amalgamation of technology and sensibility, boasting truly stellar performance and sound quality that brings in a new era of the preamplifier.
The Dual Balanced AAVA design with two balanced AAVA circuits packs punch with sonic excellence that is transparency itself. Volume adjustment is realized while keeping intact all the vibrant energy and richness of detail that is the lifeline of a captivating artistic performance. The supple elegance of music as reproduced by the top-of-the-line Accuphase C-3900 is a riveting experience that shows the impressive depth of Accuphase know-how.
Instrumentation amplifier topology for improved noise performance
The A-48 employs an instrumentation amplifier configuration that is highly effective in keeping external noise from affecting the signal transmission lines. Furthermore, the input stage is designed for high gain (22 dB) and the power amplification stage for low gain (6 dB). Consequently, the signal emerging from the signal input section has a large amplitude which makes it much less prone to external interference, thereby further improving the noise performance.
Signal input section with high gain
Similar to the higher-ranked A-75, the signal input stage of the A-48 is entirely configured with low-noise discrete circuit components. This makes it possible to design the circuit for a high gain of 22 dB (a multiplication factor of approx. 12.5), something that cannot be achieved with OP amp ICs. As a result, the S/N ratio of the amplifier is an astonishing 117 dB.
Linear output characteristics over entire load impedance range
The power amplification stage employs a 6-parallel push-pull arrangement of power MOS-FETs mounted directly to large heat sinks for highly efficient thermal dissipation. The result is fully linear power progression of 45 watts into 8 ohms, 90 watts into 4 ohms, 180 watts into 2 ohms, and 360 watts into 1 ohm (music signals). Plus, the impressive damping factor of 800 means that the amplifier can easily and competently drive any kind of loudspeaker.

Key Features
Dual Balanced AAVA volume control
High-gain discrete current feedback type input amplifier
ANCC technology minimizes noise and distortion
Newly developed volume sensor construction
Separate toroidal power transformers for left and right
Newly developed filtering capacitors
Separate unit amplifiers for left and right
Printed circuit boards using glass cloth fluorocarbon resin
Wood cabinet with natural grain finish
High-performance headphone amplifier
Technical Specs
Technical Details
Total Harmonic Distortion
0.005%
Balanced Line Output
2 V 50 ohms
Crosstalk
-90 dB / 10 kHz
Minimum Load Impedance
Balanced/Line Input: 600 ohms
Recorder REC: 10 kilohms
Power Consumption
47 W
Maximum Dimensions
Width 477 mm (18.78" Height 156 mm (6.14") Depth 412 mm (16.22")
Weight
24.6 kg (54.2lbs)
There are no question found.
Setup
Setting up your system is fairly simple. You can follow the instructions in the video below or navigate through the product manual available at the bottom of this page. If you still face issues, feel free to connect with our expert team on chat or call.