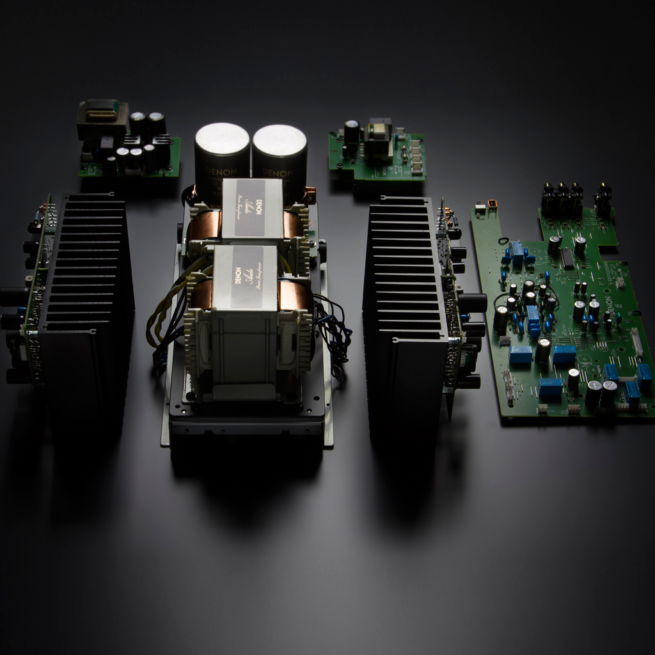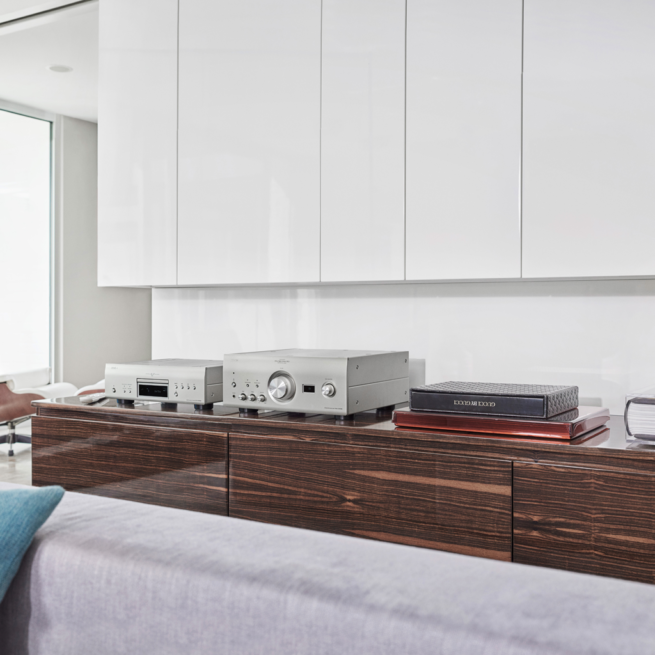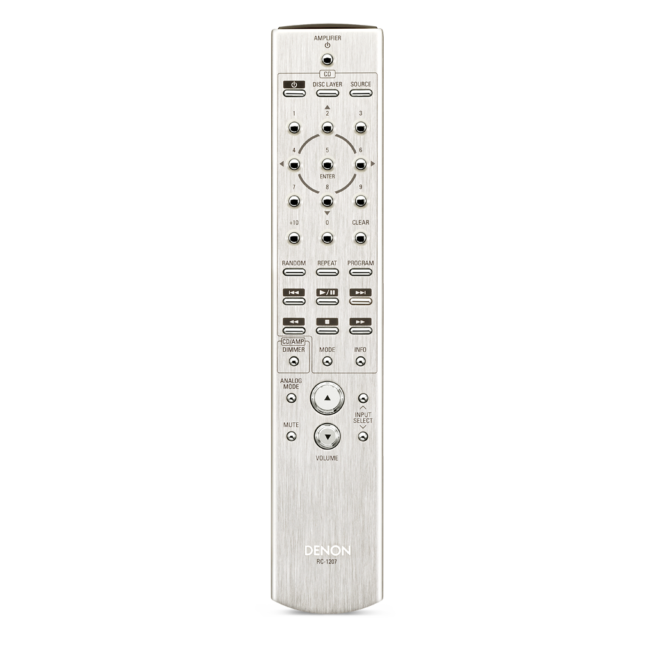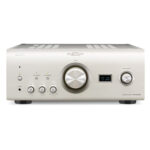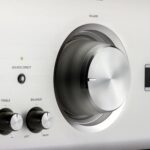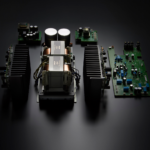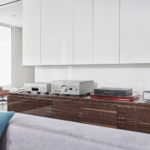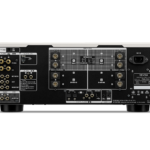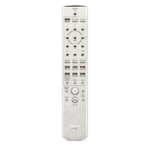 Denon PMA-2500NE Integrated Amplifier with DAC mode
100% brand new original products
Official manufacturer's warranty valid in India
Price includes GST & Shipping
Check for EMI & Pay on Delivery Options
Country of Origin: Japan
Color: Black
Warranty: 1 Years
23
people are viewing this right now
Out of stock
Description
The 2500NE series has been developed by both veteran engineers and talented young engineers who have inherited the Denon technologies and expertise that have been cultivated over many years and decades.
With its ultimate built-quality, unique Denon technologies and state-of-the-art connectivity, the Denon PMA-2500NE truly is a masterpiece of sound technology. Thanks to the rear USB-B input and embedded high-quality D/A converter, the PMA plays high resolution files up to 384kHz/32bit and DSD up to 11.2MHz from a computer in impeccable sonic quality.
Additionally, it features 1x Phono input for Vinyls/Turntables, 4 x Audio input for other devices, 2 x Digital Optical, 2 x Digital Coaxial, and 1 x External Pre-Amplifier for versatile connectivity options. For the best performance from analog inputs, the PMA features an Analog Mode which allows to switch off all unutilized sections like the digital input circuitry or the low noise display for an unaltered audio reproduction.
Advanced UHC-MOS Single Push-Pull Circuit
To achieve an impeccable balance between delicate details and vigour in sound, the Denon PMA-2500NE employs Ultra High Current MOS (UHC-MOS) FETs, capable of producing ample current in a single push-pull configuration which delivers superior linearity in the output stage throughout the sonic range from musical details to robust current. The technique of driving multiple amplifier devices in parallel to secure robust current has solved the problem of muddiness in sound caused by uneven performance among the devices. And to achieve musical expression filled with the delicate nuances of sound, Denon has continued to focus on amplification performed by one pair of devices. The Denon PMA-2500NE is endowed with high-voltage, large-capacity UHC-MOS FETs (peak current of 210A). In addition, the Dual FET + cascade bootstrap connection maintains a constant voltage for the UHC-MOS while improving temperature stability, to reliably bring out the superior acoustic characteristics of UHC-MOS.
High-gain amp construction
The amplifier circuitry has been changed from the conventional two-stage configuration to a high-gain power amp in a single-stage configuration for a more direct signal path. A highly pure sound has been made possible by reducing the number of devices through which audio signals pass and shortening signal paths to an absolute minimum. The protection circuitry for the power amp output stage has also been considerably improved. The current limiter has been eliminated in favour of a system that monitors power transistor temperature changes in real time, and the current capacity of driver stage transistors has been boosted to 2.0A from 1.5A. As a result, the instantaneous current supply capability of the amp has been more than doubled (110A) compared to conventional designs and speaker drivability has been dramatically improved (damping factor: greater than 700, 20 Hz – 20 kHz).
Robust power supply circuitry
The Denon PMA-2500NE is equipped with two transformers that have been mounted facing opposite directions in a leakage canceling (LC) mount system to cancel mutual influences of magnetic flux, a source of noise, leaking from the transformers. Denon's custom-designed, large-capacity electrolytic capacitors have been used for rectification, and low-loss, low-noise, high-speed Schottky barrier diodes have been used in the rectifier circuit. This ensures a sufficient supply of clean current. To achieve a "simple & straight" circuit configuration, the connection unit between the diode unit and the blocking capacitor has been removed to drastically shorten the current supply line to the power amp. Extremely thick OFC wiring material has been used for the power line to reduce impedance.
Audio-grade analogue volume control
The Denon PMA-2500NE employs an audio-grade motorized volume control that utilizes a multi-contact wire brush. Since the analogue volume control that Denon has continued to use does not require input buffer circuitry, the configuration of the circuit can be simpler than that of digital volume controls. The aluminium used for the knob is 2.5 times thicker than on conventional knobs, which gives it increased mass and greater ability to suppress mechanical vibration.
Key Features
High-quality distortion-free 2 x 160 W (4 ohms) output
Advanced Ultra High Current (UHC)-MOS Single Push-Pull Circuit Power Amplifier with new Schottky barrier diodes
DAC Master Clock Design
USB-B input for High-Resolution Audio up to 384 kHz / 32 bit and 11.2 MHz DSD
Digital isolator to eliminate high-frequency computer noise on the USB-B
Low noise OLED display for source and sample rate indication
Analog Mode for pure audio reproduction switching off digital audio circuitry & display
Advanced AL32 Processing Plus
Direct Mechanical Ground Construction to minimize unwanted vibration
Chassis construction with 6 independent blocks to eliminate noises
Leakage-canceling-mounted twin transformers
Main transformer with separate power supplies for analog and digital circuits
Wide dynamic range playback, supporting high-resolution audio sources
High-grade volume control for precise adjustment
2 Digital Optical, 2 Digital Coaxial inputs & Premium-grade MM & MC Phono Equalizer Amp
Technical Specs
Technical Details
Rated output
80 W + 80 W (20 Hz - 20 kHz, 8 ohms, T.H.D. 0.07%) 160 W + 160 W (1 kHz, 4 ohms, T.H.D. 0.7%)
Total harmonic distortion
0.01% (rated output -3 dB, 8 ohms, 1 kHz)
Input sensitivity/Impedance
PHONO MC: 0.2 mV/100 ohms) PHONO MM: 2.5 mV/47 kohms LINE: 135 mV / 47 kohms (Source Direct: OFF)
Signal-to-noise ratio
PHONO MC: 74 dB (0.5 mV input) PHONO MM: 89 dB (5 mV input) LINE: 110 dB
Tone control
Treble: ± 8 dB at 10 kHz Bass: ± 8 dB at 100 Hz
Power supply
AC 230 V, 50 Hz
Power consumption
310 W (Standby: 0.2 W)
Inputs
Phono (MM/MC) x1 Audio input (incl. Phono) x5 Digital Optical x2 Digital Coaxial x2 USB-B x1 External Pre-Amplifier x1
Outputs
Rec output x1 Speaker out (Bi-wiring) - A/B
Dimensions (W x H x D)
434 x 182 x 431 mm
Weight
25.0 kg
There are no question found.
Setup
Setting up your system is fairly simple. You can follow the instructions in the video below or navigate through the product manual available at the bottom of this page. If you still face issues, feel free to connect with our expert team on chat or call.